At the beginning of your career as a cadet you will be issued a uniform. As a cadet you are expected to maintain your uniform to the highest standard. If you are in need of any uniform part replacements, please do not hesitate to contact the supply officer. The uniform is on loan to you and is the property of the Department of National Defense – at the end of your cadet career (or when you outgrow a uniform part), you must return your uniform. As such, you are expected to take good care of your uniform and take pride when wearing it. When in uniform, you represent not only yourself but also 893 Beaufort Squadron, the Royal Canadian Air Cadets and the Cadet Program as a whole, so it is imperative that your uniform is kept in top notch condition and that you maintain exceptional deportment. If you need help with the maintenance of your uniform, please consult the senior cadets in your flight or the Commanding Officer.
Please watch these videos:
Get familiarized with your new uniform
Learn how to wear your hair and where your badges go using this comprehensive guide. Don't worry if you're in a hurry, we threw in a couple of quick and easy cheat sheets below.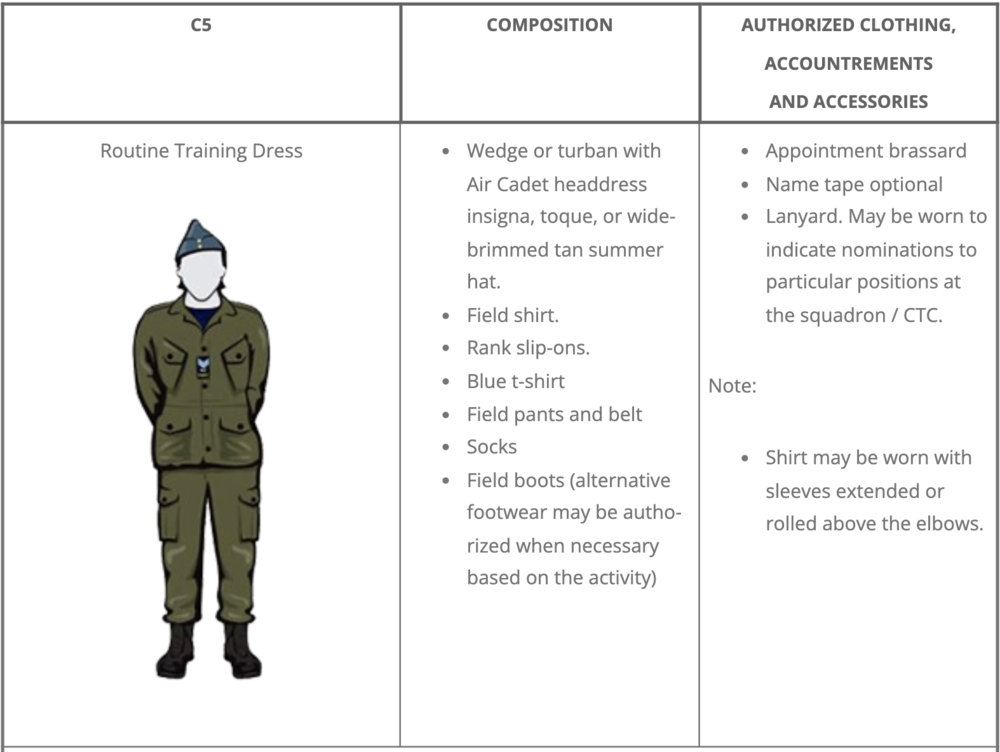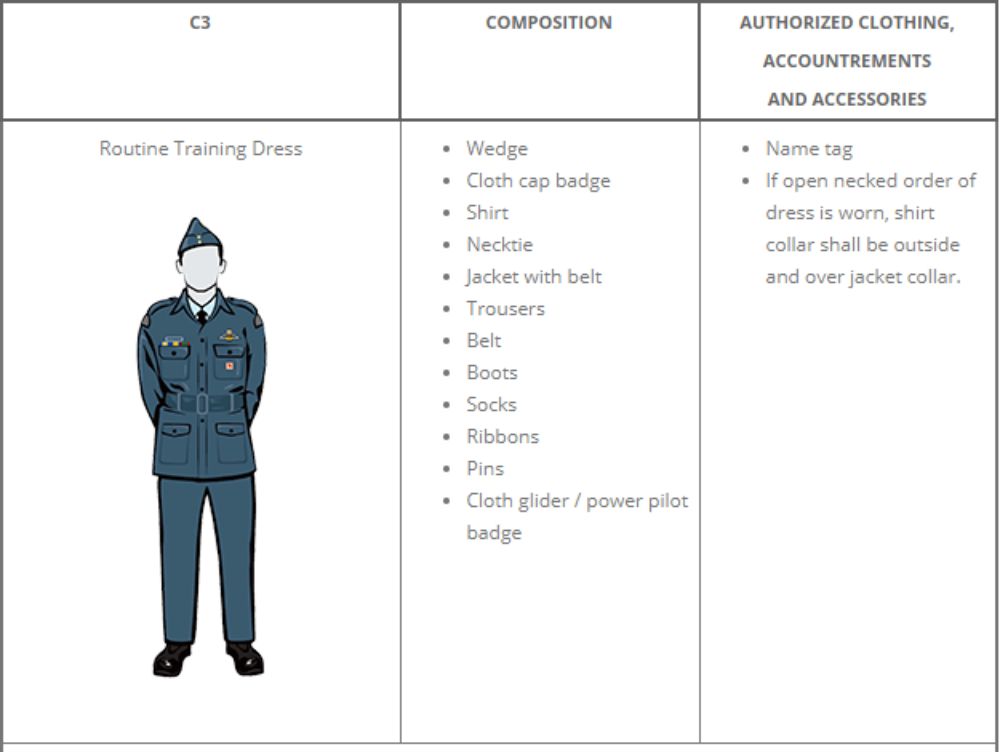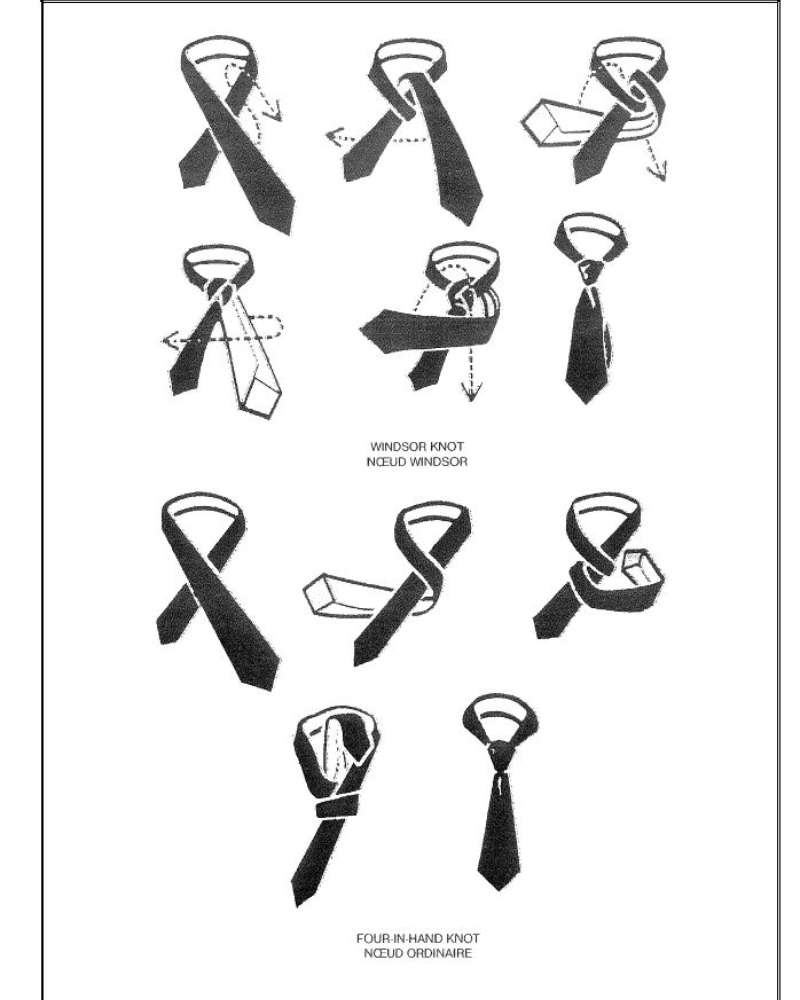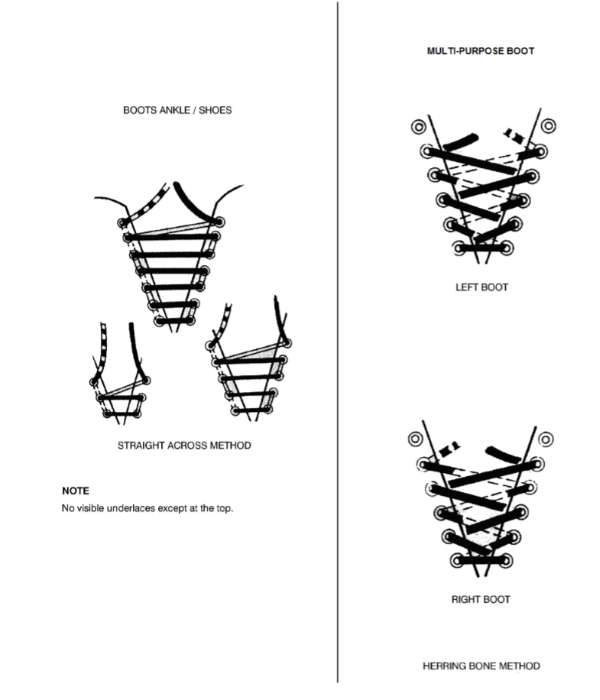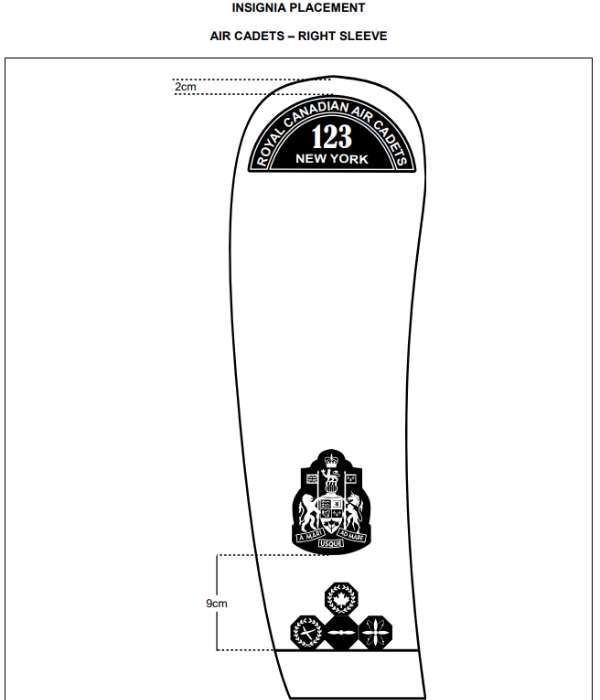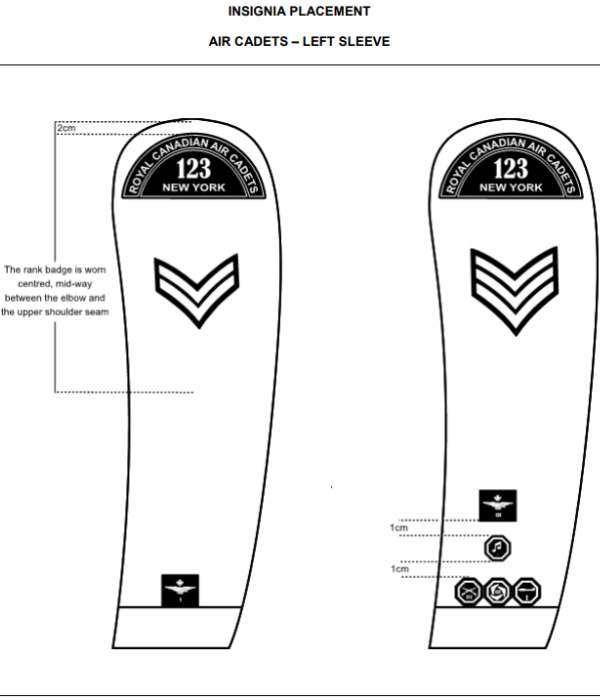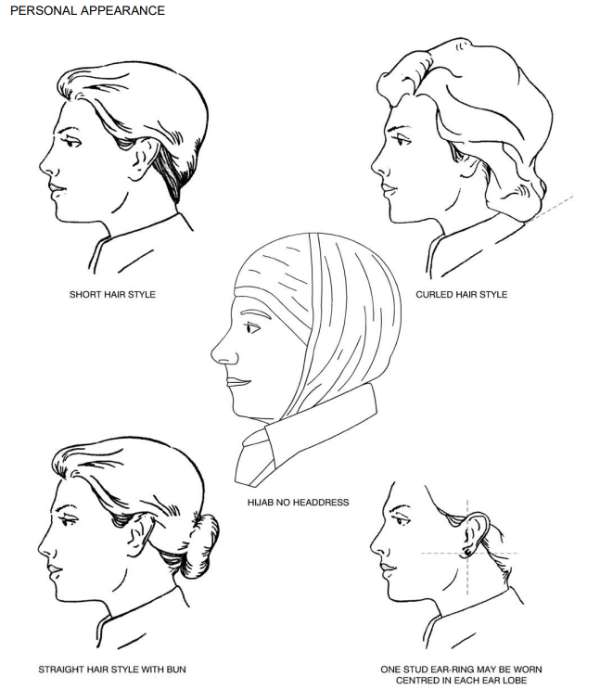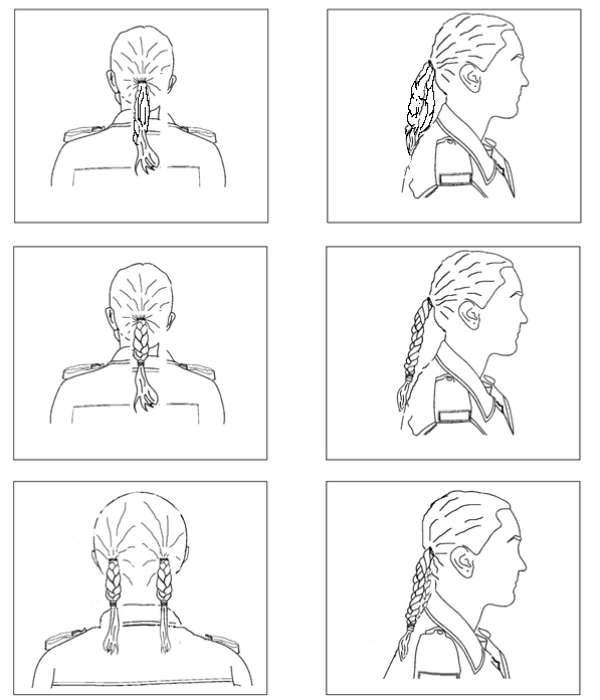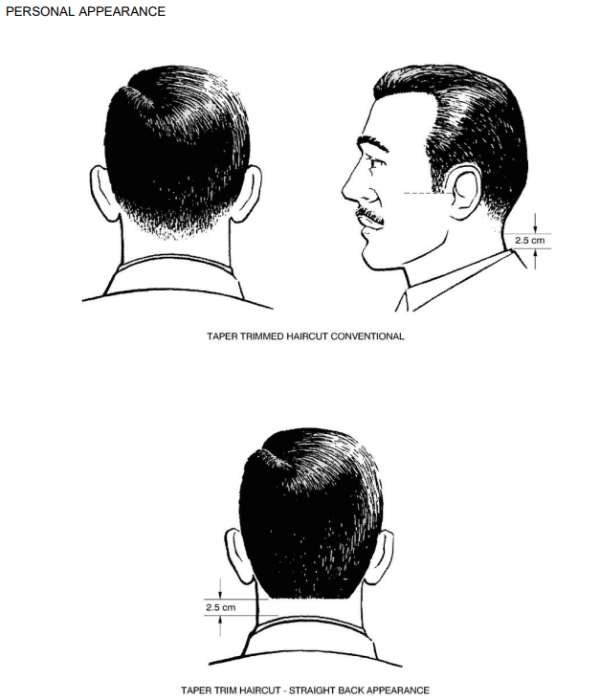 OTHER ORDERS OF DRESS
Civilian Attire: When cadets are allowed to wear civilian clothes (during team practices, social occasions or other internal squadron activities), they are free to wear what they wish as long as it is in good taste and does not include forbidden items listed below. This includes jeans, shorts, sandals, t-shirts, etc.
Sports/PT gear: During sports or PT (Physical Training) activities, the following items must be worn:
Sports shoes and socks
Shorts or track pants (depending on preference and temperature)
T-shirt (a sweatshirt may be worn depending on preference and temperature)
If the activity is conducted outdoors, a hat (baseball cap or other).
Undergarments: Undergarments including brassiere for female cadets, must be worn at all times. These must not be visible either outside (i.e. underwear showing above the beltline) or through (i.e. dark brassiere under a light top) the clothing.
Forbidden items: The following items of clothing and accessories are not to be worn unless specifically authorized by the CO:
Hats and baseball caps, unless the activity is conducted outdoors.
Tank tops, undershirts, halter tops and other sleeveless tops, which includes sleeveless dresses.
Short tops that expose the belly and/or the belly button.
Oversized or ripped pants.
Short shorts/skirts that end more than 7.5 centimetres (3 inches) above the knee.
Any item of clothing displaying offensive language or images, such as sexual, racial, violent or other inappropriate themes.
Except for female cadets' earrings (one per ear), no visible piercings (tongue piercings are considered visible). Covering a forbidden piercing with an adhesive bandage (band-aid) is unacceptable.
UNIFORM SIZING
Sizing involves measurement of eight different points - head, neck, chest, waist, hips and feet (length/width) - and can be tricky if cadets wear baggy clothing. It is recommended that a cadet arrives for sizing wearing properly fitting clothes for accurate sizing.
Parade boots are measured using UN Mondopoint. This method of measuring is far more accurate than a typical shoe sizing scale in measuring foot length. However, it cannot accurately measure foot width if a cadet has foot issues (i.e. flat feet, fallen arches, pronation/supination). If a cadet is required to wear orthotics, they should inform the Supply officer as this will aid in correct boot sizing.